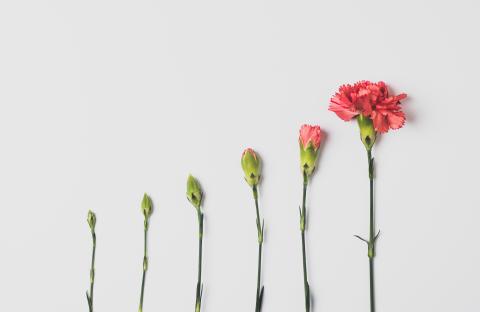 6 main drivers of business changes
Everyone experiences change on a regular basis. Whether at work or in our private life. And many say the pace of change is accelerating. For sure, change has become virtually impossible to avoid.
What can be fun and refreshing can also be perceived as scary or annoying. What matters is the impact on people and how we can make the change smoother.
Some people like their comfort zone, and can be concerned about how it will impact them to the point they will resist it as long as this question is not addressed.  So we need a way to the change. The more people involved the more this has to be managed in a structured way.
The two sides of this the equation are : for employees to make the best of it, a positive attitude always helps and for the employer to minimize disruption on performance during transition.      
The intent here is to think with you on how to overcome these challenges.
Let's look first at the drivers or reasons for changes.
Beside the unfortunately frequent side-effect of having a new senior manager on-boarding the organization and inclined to make change to fit his/her vision of the business but not necessarily related to a real business need, there are other, more legitimate reasons for making changes within a business.
On one hand, we can consider several reasons coming from outside the organization.
Think about a regulatory change like pollution/environmental norms for the automotive and energy sectors. This can have a significant impact on how companies evolve and definitely influence their strategic decisions.
Customer behaviors and needs may also change. For example, consumers are buying more and more on the Internet , which forces retail shops to adapt their value proposition in terms of customer service.
The availability of new technology also may have a profound impact on business. Medical techniques allow to significantly decrease the number of days necessary to recover from a surgery in an hospital. This changes the way services must be provided.  
On the other hand, there are reasons coming from within the company itself.
A company may face a crisis, and struggle financially (cash availability issue) or operationally (customer satisfaction dropping due to key players leaving the company). In this situation, quick turnaround is needed to ensure business survival.  
Over the longer-term, competitiveness may be an issue as well: pressure on margins due to a mature product and/or the arrival of a new competitors may prevent the company to invest in innovation which in turn has an impact on growth. In this context, cost improvement programs will be initiated.
Most companies on the stock market feel the need for a growth strategy to remain attractive to the shareholders. They can grow either "organically" by extending their product portfolio through innovation or geographically in emerging markets, or "inorganically" via mergers and acquisitions.
These are six main reasons for change, and they may be multiple concurrent reasons to operate any single change within the business. What about you, do you see others ? How would you yourself categorize these causes of change ?
Articles on the same topic: