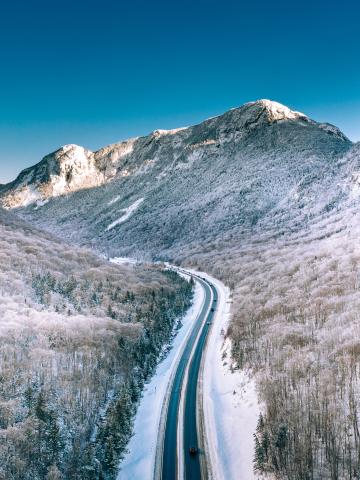 Strategy to develop project management in a low-maturity company
In industry segments where project management is not considered a core business, such as manufacturing (except in R&D), it can be more challenging to propagate project management best practices, even though at the individual level employees recognize that improvements should be made. It is even more difficult to promote the idea of a structured approach via a project management office. Project management maturity is typically not even at the standardization level (following the OPM3 model) in those companies: some processes exist but are not considered an enterprise standard.
The Main Challenges: Company Culture and the Bottom-up vs. Top-down Approach
Low-maturity companies have not yet been convinced of the benefits that project management improvements can  bring to the bottom line and therefore are not ready to invest too greatly in this discipline. This is partially because they do not have metrics to demonstrate the need for such improvements. For example, the schedule performance indicator and cost performance indicator metrics resulting from the earned value concept quantify the variance with respect to the project baseline, enabling an objective comparison between projects. By correlating performance measurements with behaviors and/or processes, the organization can analyze issues and plan improvements. 
A culture of project management "heroes" can hide many problems for a long time. Employees will cope with inefficiencies at the cost of extra effort for a variety of reasons (e.g., to receive a bonus, to support colleagues who are in the same situation). As long as problems remain hidden in this way, management will not consider standardization to be a top priority. Even worse, they may even support this lack of standardization as allowing more freedom to the project managers so that they can compensate for their extra effort, which in fact this lack of standardization causes them. 
The company culture can significantly influence the way to promote project management standardization. A soft organizational culture does not easily allow a top-down approach, because it relies on humans rather than on processes. Even though business functions are managed increasingly as processes, project management is not actually perceived as a process of its own  that should be promoted and enforced like other processes. Showcases of project management improvements need to be developed over time, and deployment is typically much longer than with a top-down approach, but the effects may last longer because they do not rely on the presence of strong leaders to be implemented.
However, this bottom-up approach may not be the most appropriate either. This is because if a clear process is not institutionalized at some point and a strong support structure is not put in place to coach employees, initial supporters will be discouraged in face of the effort required and the limited results yielded by a lack of organizational approach. Indeed, a project that follows best practices will eventually be impacted by other projects that share resources and may not follow the same best practices.
A right balance should therefore be found between a heavy investment upfront and a progressive but nevertheless appropriate funding.  We can compare this with the need to incubate before catalyzing. The incubation can be slow and soft, but the catalyzing should be reasonably fast to have a significant impact. If results come about too slowly, then management support will eventually vanish. 
Opportunities: Recommendations to Overcome These Challenges
The challenge is to know when a sufficiently stable foundation has been laid before we can move to higher gear. The following are a few tactics for accomplishing this:
1. Position project management with respect to other processes.
Because project management is typically not part of the core business in these companies, efforts should be made to link it to core processes, so that people can relate to the project management process itself. For example, it could be useful to integrate project planning with the budgeting process and define which level of detail needs to be achieved for budgeting purposes, both from a cost and internal resources point of view. 
2. Federate first, then standardize only the strictly necessary.
It is a good idea to leverage the capabilities of project-oriented departments that have a stronger and older project management culture (e.g., engineering, IT or R&D) within the company. They usually already have processes, templates and tools available, so there is no need to start from scratch. 
Even though each of these departments/functions has specific needs, a common foundation can be laid and propagated to other departments. Allies should be developed in these departments to show the results brought about by the effective implementation of best practices.
Standardize only what is needed to consolidate information and improve decision making. However, what is standardized needs to be enforced, otherwise benefits are difficult to achieve.
The content and extent of the first deliverables ("standards") is not as important as how much people support them. Work can always be refined and improved once support is gained. The first objective is to gradually change the company culture, because "big bangs" are not likely to be successful. Do not waste too much effort in preparing a perfect solution—it will change, anyway.
3. For quick wins, focus on pain points. 
Once the foundation has been defined, such as a generic project management life cycle with a minimum set of project management deliverables (e.g., a project charter and status report), application of these best practices should be demonstrated to less favorable environments that acknowledge a real need for improvement—this means in departments where there is enough management support. For example, start with large programs in low-maturity departments such as finance, HR or manufacturing. As is usually the case in change programs, it is better to focus first on those people who are open to change, even if they are not fully convinced at the beginning. This will show to the other people that change can be accomplished within a reasonable time frame. 
4. Provide sufficient support.
Support efforts should not be underestimated to accomplish the change. Management will tend to disregard the importance of support efforts. First, staff should be trained appropriately. Being too cost-conscious at this stage can be disastrous. However, training can be done gradually: there is no need to invest too much upfront. A succession of 1 to 2 days of training classes will be better than a 5-day class given at a stretch; changes should be tried gradually. Employees should also be coached while trying new practices, so that in addition to a generic class-based training, they can receive individualized advice. The limited size of the pilot population will ensure that the necessary budget is reasonable.
5. Do not mention the term PMO too early.
There is no need to bring up the term PMO at this stage. I have found on several occasions that management will be suspicious about the PMO concept even if you fulfill one or several roles of a typical PMO, whichever model it may be (e.g., support, center of excellence). They may think of this again as overhead that needs to be eliminated and therefore will not support it easily. Other managers may be reluctant because of fear of losing power or of needing to justify their actions or decisions. After the first few success stories the scope of the activities of the PMO should be discussed in detail, since this type of structure can be applied in so many ways with different mandates. 
6. Build a community of practice.
This does not require significant investment but can be extremely helpful. It creates a bond between project managers who feel safe voicing their opinions and who start sharing their own best practices. This in turn allows the collection of invaluable feedback throughout the entire implementation of new project management best practices, and makes certain that everyone involved still perceives the change as worth the effort. In the absence of such a community, project managers will sometimes not voice their concerns if they are not asked, and may instead stop their efforts and thus jeopardize the success of the initiative. 
Conclusion
The steps outlined above should enable you to move the project management agenda forward without creating too much opposition due to budget or political reasons, and should give you the freedom that you need to grow the supporter crowd.
Once you have taken these careful steps it is time to secure strong management support, with a significant budget underlying, to move from the pilot phase to an extensive roll-out while there is still positive momentum. 
At that moment, detailed objectives with measurable targets  should be agreed upon so that long-term value can be demonstrated.  
--------------------------------------------
Do's; 
Focus on supporters and leveraging existing best practices within the organization.
Provide improved project reporting to management.
Provide extensive training and coaching to staff trying new standard methods.
Collect regular feedback to check acceptance. 
Don'ts:
Don't focus on creating a formal PMO but rather a community of practice.
Don't try to cover all aspects at once.
Articles on the same topic: 
Customer reference: Solvay