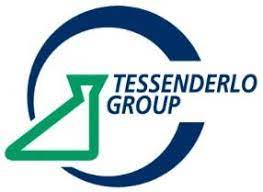 Implementation of MS Project Server 2010 for IT
Objectives :
The objectives were:
Manage actively IT resources (planning and monitoring through usage of timesheets). Before using MS Project Server, planning was done in Excel.

Provide the business with an efficient solution to allow them to grow and to allow IT to become their partner in the progressive consolidation of the PMO role.
The Key Success Factors were:
Save time for the PMO to consolidate information, offering more time for analysis;

More visibility on the total portfolio for each role (Portfolio manager, Project manager, Team Member);

Single data entry - single view.
Approach :
We took the maturity of the organization into account to ease acceptance by the departments and deployed the solution in a few steps: 
Step 1: Demand Management & Project collaboration: Get ideas/ project requests in the system – benefits: overview of the pipeline & easing budget process , key added value to top management– immediate collaboration capabilities- document sharing , simple status reporting- immediate added value for the teams
Step 2: Project Planning & Resource management- this step requires discipline and takes time to get people on board- training was provided to project managers and resource managers
Step 3: Portfolio Management: project selection and prioritization – this step is still ongoing.  The PMO took a very active role in the deployment and coaching to the users, so the involvement of The Project Gold Mine & Exerti was mostly on the design, implementation and training of the key people. 
Results :
Generalized MSP usage: everybody within IT now uses the system
Demand management and budget preparation has shown some added value to top management
Project execution: appropriate planning and progress reporting have been deployed; a simple status report is available on the home page of each project's sharepoint site.
Resource management: time management in particular is perceived as added value by project teams: resource managers have better visibility on their resource usage and so can anticipate over-allocations and ensure efficiency.