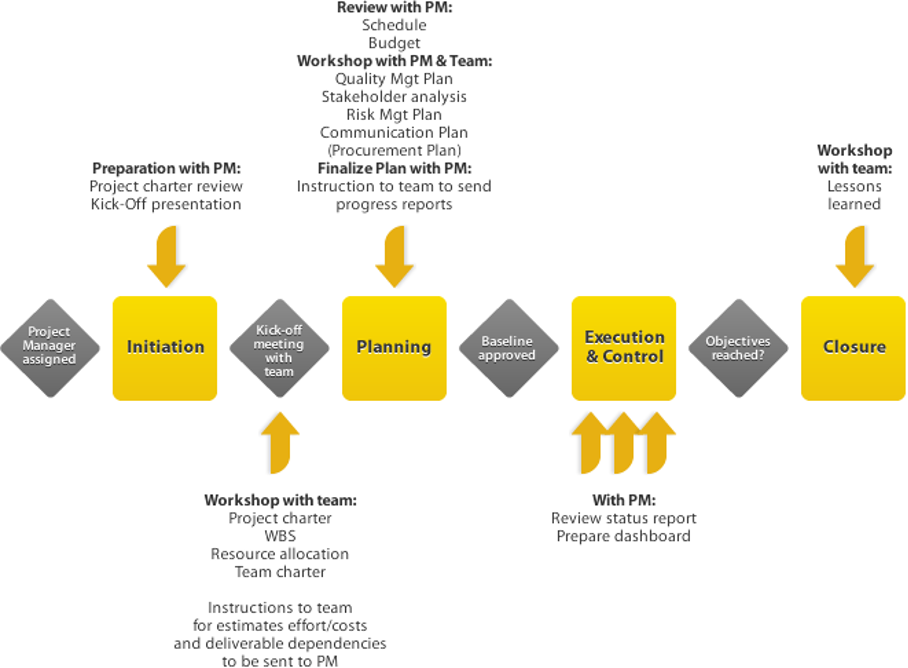 Project Management Coaching
Your need
Do you rely on experts in their respective fields to run projects? These people may not have followed a formal training in project management or may never have had the opportunity to apply the learned techniques.
Would you like to provide them assistance during their next projects so that they can become good project managers in addition to being the experts in their field?
Our offer
We can act as project management coach and assist your project managers from the project start-up, to make sure the projects have the best chance of success. Our level of implication depends on your needs and the complexity of the project.
We can for example:
help the project manager define a project charter with the sponsor
help organize the kick-off of the project with the project team and major stakeholders
help the project manager plan the project for all major aspects (scope, time, cost, quality, risk, procurement, communication, etc.)
update the project plan and deliver a standard status report
lead sub-teams to off-load the project manager
…
An order of magnitude of the effort involved is from 5 to 25 days for the start-up, depending on the plans to be developed and the complexity of the project, and about 1 to 2 days per month for the regular update of the plan, assuming we just provide support to the project manager.